By Andy Fein, luthier at Fein Violins
One quintessential quest of many musicians is to find an instrument that gives you that wonderful Stradivarius or Guarnerius sound, at a fraction of the cost. There are any number of possibilities to fulfilling that quest.
One possibility, one that I particularly like, is to find an instrument made by many of the wonderful Italian makers working in the early part of the twentieth century. Many of these instruments are made with outstanding craftsmanship and sound wonderful!
Another possibility, albeit rarer, is to find one of the fine instruments made in Argentina by Italian violin makers, particularly those of the early twentieth century.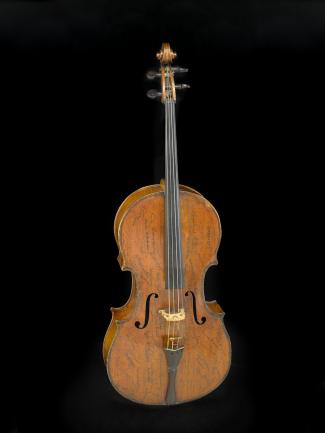 Italian Violin Making in Argentina.
Early in his book, Saravi quotes Argentine writer Alberto Sarramone, "Half of the Argentine Republic carries an Italian surname."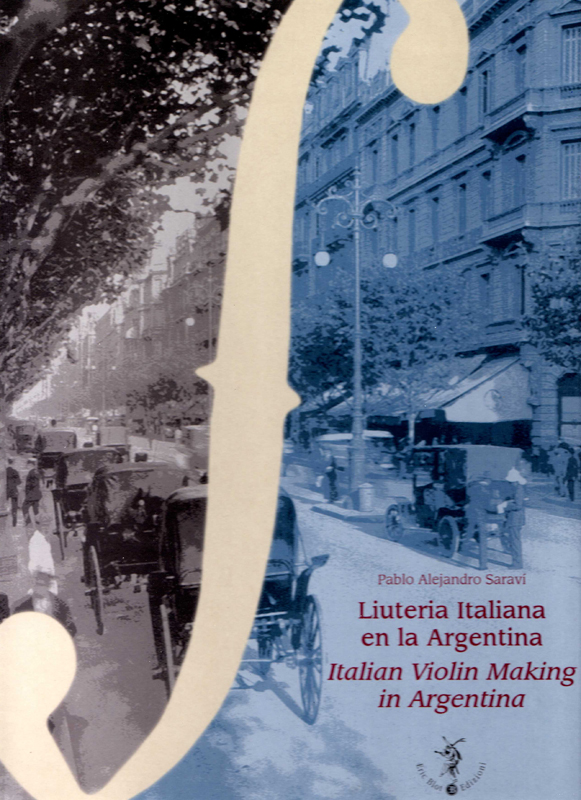 Italian Violin Making in Argentina by Saravi
My first introduction to Argentine luthiers came with the wonderful maker Bartolomeo Catteneo. Born in 1887 near Bergamo, Italy in Sovere, Catteneo immigrated to Argentina in 1908. I was fortunate enough to have one of his violins in my shop in the 1990s. I was struck by the incredible warmth and richness of this violin's tone. So smooth and so easy to play. But who was this maker? And what was he doing in Buenos Aires?
Like much of Europe, Italy in the late 1800s and early 1900s experienced huge shifts in economies, food production, longevity, and industrialization. We in the U.S. think that European immigration was mainly aimed for the U.S. And by a large margin, that is correct! Argentina was the second largest recipient of European immigration in that period. Argentina has gone through booms and busts in the twentieth century. The early part of the twentieth century was mainly a boom time with tremendous freedom of expression and resources for musicians and artists. And so came the artisans to service the needs of Argentina's string players, equipped with the skills of violin making they had learned in their native Italian land.
One of the earliest Italian luthiers to make the trek to Buenos Aires was Luigi Rovatti trained in the workshop of Enrico Rocca in Genoa. He was awarded a bronze medal in 1884 at an exhibition in Turin. In 1886, he and his wife (a cousin of Rocca's) sailed across the Atlantic and settled in Buenos Aires. Probably his best known instrument is the cello he made for
Ennio Bolognini
. This cello is now on display at the Smithsonian Museum. Luigi's son followed his father into the violin making world. Luckily, he was aptly named 'Stradivarius Tomas Rovatti'.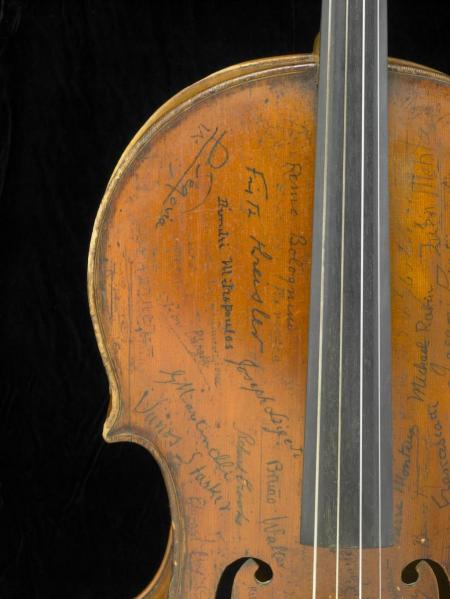 A close-up of Bolognini's Rovatti cello shows signatures by the likes of Fritz Kreisler
Bartolomeo Catteneo, mentioned above, probably worked in the shop of Dante Baldoni. Baldoni was born in Numana, Ancona, Italy in 1868. No one seems to know where or how he learned his violin making skills, but he was already an experienced luthier when he arrived in Argentina in 1900. Two great violin soloists played Buenos Aires in 1911 and 1913. Jan Kubelik in 1911 and Ferenc von Vecsey in 1913. Both commissioned violins from Baldoni. Baldoni copied Kubelik's wonderful 1715 Stradivarius 'The Emperor'.
Young Ference von Vecsey with Joachim
Jan Kubelik with the 'Emperor' Strad
The current owner of the 'Emperor' Strad
In the middle of the twentieth century, Alfredo Del Lungo was invited to set up a violin making school in Tucuman, Argentia. An experienced and artistic violin maker from Florence, Italy, Alfredo left the workshop he had inherited from his father, Giuseppe Del Lungo, and moved to Argentina. He made beautiful instruments, and was involved in many musical and artistic endeavors. He was a great teacher and many fine luthiers came out of the school, which is now named in his honor.
There are many other fine Argentine/Italian violin makers from the early years of the twentieth century.
Among them, in no particular order are: the Militello brothers (Mariano, Gandolfo, & Francesco); Giovanni Capalbo; Matteo Bruni; Camillo Mandelli; and many more. If I have failed to mention your favorite Italian-Argentine violin maker, my apologies. Please let me know your personal favorite in a comment!
Of course, all of these Italian born makers bring up a question I repeatedly ask -- Are these Italian violins? Argentine violins? Italian violins made in Argentina? What makes an instrument or a luthier Italian? Their birthplace? Where they work? The water they drink? The wood? The style of the craftsmanship? All of the above? None of the above?
Are you a violinist or interested in becoming one? Take a look at our
Fine Violins!