By Andy Fein, luthier at Fein Violins
One quintessential quest of many musicians is to find an instrument that gives you that wonderful Stradivarius or Guarnerius sound, at a fraction of the cost. There are any number of possibilities to fulfilling that quest.
One possibility, one that I particularly like, is to find an instrument made by many of the wonderful Italian makers working in the early part of the twentieth century. Many of these instruments are made with outstanding craftsmanship and sound wonderful!
Another possibility, albeit rarer, is to find one of the fine instruments made in Argentina by Italian violin makers, particularly those of the early twentieth century.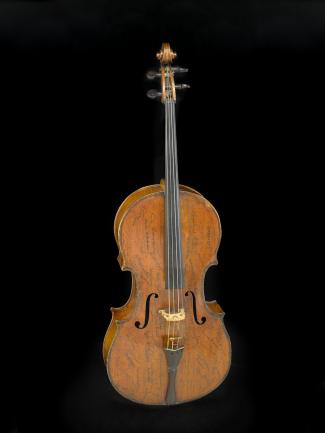 The cello made by Luigi Rovatti for Ennio Bolognini