By Andy Fein, Luthier,
Fein Violins
and Ivana Truong
In early February, a 1753-1757 Guadagnini violin was given on a 3-year loan to Australian violinist Natsuko Yoshimoto.
Guadagnini,
who we have written about previously, is considered one of the greatest Italian makers, only exceeded by Stradivarius and Del Gesu.
Natsuko Yoshimoto with 1752-57 Guadagnini "The Adelaide"

Photo by Claudio Raschella

Unlike Stradivarius or Del Gesu, who worked entirely in Cremona, Guadagnini worked in several Italian cities. His career can be divided by these cities into 4 broad categories: Piacenza, Milan, Parma, and Turin. He worked from 1740-1786, and he is generally considered a late "Golden Age" luthier. Today, his work is highly prized and his instruments have been sold for as much as
$2.4 million.
1747 Guadagnini violin, Piacenza
1757 Guadagnini violin, Milan
1760 Guadagnini violin, Parma
1776 Guadagnini violin, Turin
The violin that was loaned to Natsuko Yoshimoto this year was made in Milan, sometime between 1753 and 1757. It was originally bought for £1,750 (about US$ 2,300) by the Music Committee of South Australia. It was bought by "public subscription", which is similar to crowd-sourcing, a 1950s era 'GoFundMe'. The committee originally bought the violin for a tour by the virtuoso Carmel Hakendorf. Since that purchase, it has been lent to several prominent violinists, including
William Hennessy
,
Jane Peters
,
Sophie Rowell
, and
Paul Wright.
But, 60 years from the violin's purchase, money to pay for its insurance and maintenance was running out.
So in 2013, UKARIA, an Australian cultural organization, became trustees of the violin. UKARIA was established by the founder of
Jurlique
, an Australian skincare label. The organization actually owns a
quartet of Guadagnini instruments
, which is currently being loaned to the Australian String Quartet.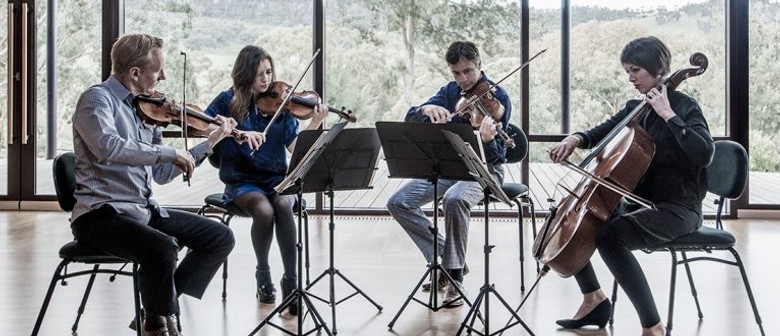 Australian String Quartet playing a 1784 Guadagnini (Turin), a 1748-9 Guadagnini (Piacenza), a 1783 Guadagnini Viola (Turin), and a 1743 Guadagnini cello (Piacenza)

Photo by Jacqui Way. More info at www.ukaria.com
In 2015, UKARIA paid for a restoration of the 1753-57 Guadagnini at Eric Blot's shop in Cremona, Italy. At the shop, restorer Barthélemy Garnier completed restorations that gave the violin
"a much richer voice with more power particularly in the middle and lower registers"
. This is when the violin was given the name "The Adelaide".
Barthélemy Garnier, restorer of "The Adelaide"

photo from www.ukaria.com
Since its restoration, it was loaned to Paul Wright who teaches and performs in Perth, Australia. But in February of 2019, Natsuko Yoshimoto was announced as the new recipient of the 3-year loan. Yoshimoto was taught at the Yehudi Menuhin School since the age of 11 and later went to the Royal Northern College of Music. She has been the concertmaster of the
Adelaide Symphony since 2008
and is the former leader of the Australian String Quartet. Yoshimoto loved the violin since she first played it, saying "I was immediately drawn to the warmth and the roundness of the Guadagnini's tone. It has such depth of sound that it really has a three-dimensional quality." She was thrilled to be offered the loan and UKARIA is also looking forward to having the violin heard by the people of Adelaide.