By Andy Fein, luthier at
Fein Violins
, and chief coffee taster at
Stradivarius Coffee
and Ivana Truong
Today, getting a cup of coffee from your local cafe can be a great way to get your daily dose of
caffeine while getting some work done or chatting with some of your neighbors. (At least, it has
been in the recent past and we hope will be again shortly!)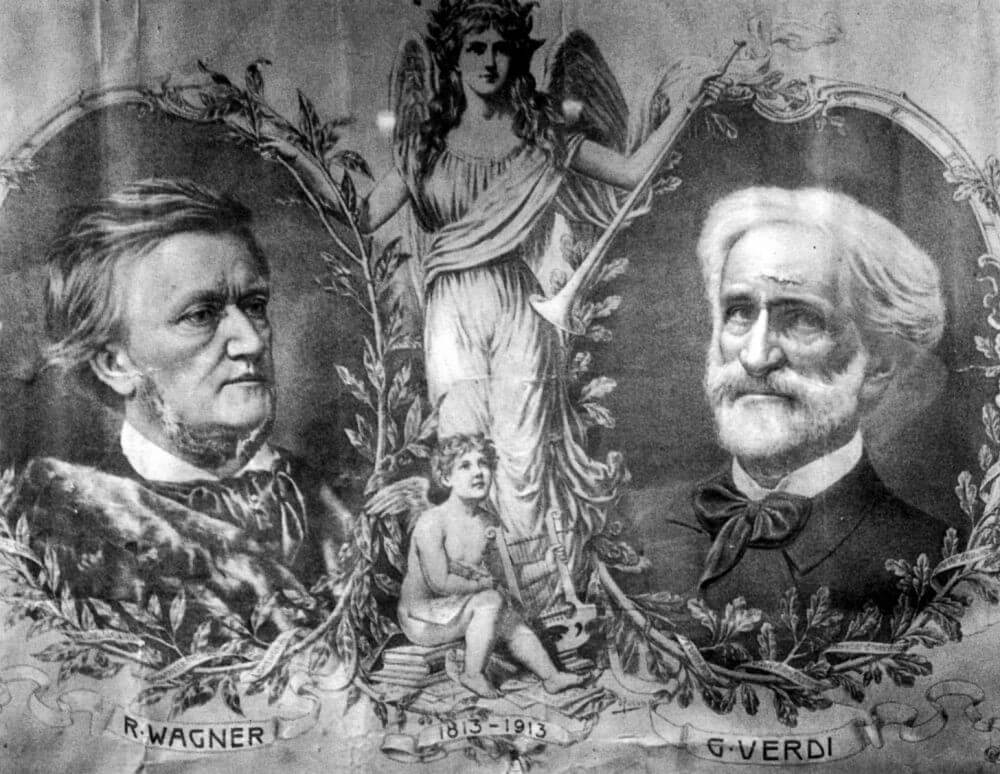 But in the past, cafes, or coffee houses served more as a meeting place for intellectual and political debate. Beginning in the 16th century Ottoman Empire and spreading to Europe through Venetian merchants by the early 17th century, coffee houses provided an accessible place for patrons to openly exchange their ideas. Coffee houses were actually key meeting places for the founders of the American and French Revolutions! [1]
But besides creating political unrest, the coffee house environment also fostered a lot of creative endeavors. Ernest Hemingway, F. Scott Fitzgerald, and T.S. Eliot often met at La Rotonde in Paris.[2]
Cafe Guerbois was the regular meeting place of the "Batignolles Group", a group of artists including
Manet, Monet, Duranty, and others began the Impressionist movement. [3]
La Rotonde in Paris
. In Hemingway's
The Sun Also Rises
, he writes "No matter what
café
in
Montparnasse
you ask a taxi driver to bring you to from the right bank of the river, they always take you to the Rotonde."


Of course, composers also had their favorite spots to get a cup of coffee!
When in Venice, Wagner would drop by Caffe' Lavena in the Piazza San Marco for a cup of tea or glass of cognac, (Ok, so he wasn't a coffee drinker), often with his wife Cosima or his father-in-law, the pianist and composer Franz Liszt. While sitting in Caffe' Lavena, he wrote parts of Parsifal and the duet of Tristan und Isolde.[4] Today, Wagner's table is preserved along with a photo and plaque.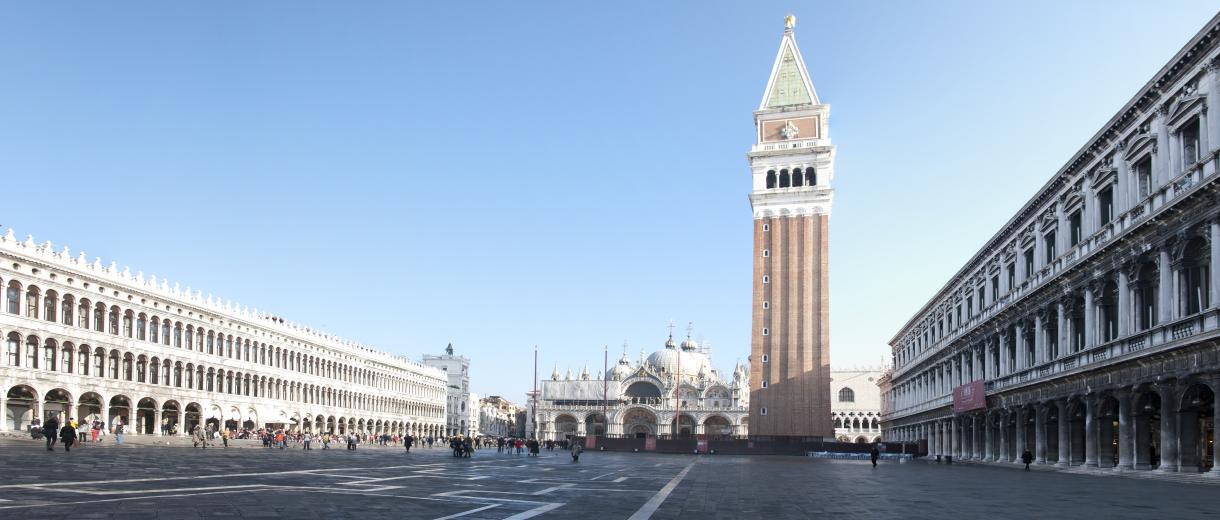 Piazza San Marco (St. Mark's Square) Venice. Neither Wagner or Verdi could bring themselves to cross it.
Just across the Piazza was the Caffè Florian, which Wagner's contemporary Verdi often visited. The Florian was established in 1720, making it the oldest continually operating cafe in Europe. It was also frequented by Goethe, Lord Byron, and Charles Dickens. (Fun fact: Lord Byron is the grandfather of Lady Blunt, the namesake of the 'Lady Blunt' Stradivarius.)
Plaque to Richard Wagner, Caffe Lavena
Love Duet from Wagner's
Tristan und Isolde
This PBS Video, "Black Coffee" is part of a great series on the history of coffee. Start watching at 26:00 and learn about how Verdi and Wagner were in Venice at the same time, drinking coffee at separate coffee houses across St. Mark's Plaza from one another and never crossed the square to meet each other.
Ahhh! Artistic differences!
A beautiful video- " When Verdi Went to Venice"
In 1790s Leipzig Germany, Café Zimmermann was a large and well-established coffee house where Telemann founded the Collegium Musicum, weekly concerts on Friday evenings featuring overtures, concertos, secular cantatas, instrumental sonatas, and harpsichord music.[5] In 1729, Bach took charge of the Collegium Musicum, and it was at the Café Zimmermann where he performed many of his own compositions and premiered several secular Cantatas, including the piece that is now known as the "Coffee Cantata".[6] The concerts stopped in 1741 with the death of the owner, Gottfried Zimmermann, and the cafe was later destroyed during the bombings of Leipzig in WWII. But the musical impact of the coffee house has not been lost. A French Baroque quartet took on the name "
Cafe Zimmerman
n", hoping to revive the creative spirit of the Collegium Musicum concerts that took place at the cafe.
An engraving of Café Zimmermann, where Bach gave weekly concerts.




Bach's Coffee Cantata
In Vienna, Mozart and Beethoven both performed at the Café Frauenhuber. In 1788, Mozart conducted a pastoral by Handel and in 1797 Beethoven led a quintet of four wind instruments and a fortepiano.[7] Although we don't know too much about specific cafes favored by Mozart or Beethoven, both were known to enjoy coffee. In 1791, Mozart wrote to his wife that he composed the Rondo of his Clarinet Concerto in A major while drinking a cup of black coffee and smoking a "wonderful pipe of tobacco". [8] Beethoven is actually quite famous for his coffee obsession, allegedly drinking a cup made with exactly sixty beans every morning.[9]
I'll leave you with a verse
translated from Bach's Coffee Cantata
…
"Ah! How sweet coffee tastes,
more delicious than a thousand kisses,
milder than muscatel wine.
Coffee, I have to have coffee,
and, if someone wants to pamper me,
ah, then bring me coffee as a gift!"
It's clear that past or present, musicians and non-musicians alike have found joy in a good cup of coffee. Make a good, strong brew of exactly sixty beans and enjoy it knowing that you are slightly more knowledgeable about composers and their coffee!
Recently, we've released our
Stradivarius Coffee
! More delicious than a thousand kisses, milder than muscatel wine, it's a great gift to pamper someone else or yourself.
1.
https://www.history.com/news/coffee-houses-revolutions
2.
https://blog.uceap.universityofcalifornia.edu/writers-dream-literary-cafes-abroad/
3. Impressionism : art, leisure, and Parisian society; Robert L. Herbert
4.
https://www.lavena.it/en/the-cafe-of-wagner-musicians-and-writers/