By Andy Fein, Luthier at Fein Violins; and El Show & Jennifer Lee
Today, right now, this time in history is (in our humble opinion) the best time ever to be a female composer. Given all the ways to get your music heard- live performance, social media, games, movies, and streaming, a composer has infinitely more venues to share their creativity compared to composers even fifty years ago.
Here are some women composers we think you should listen to. If you like them, share them with your friends!
Hildur Guðnadóttir
Hildur Guðnadóttir photographed by Timothée Lambrecq via billboard.com
Let's start with someone you may've heard the music of, even if you aren't constantly listening to the classical radio: Hildur Guðnadóttir. Composer of
the score
to Todd Phillips'
Joker
(2019), her work for the movie won her the Oscar for Best Score (1). She is one of three women to have won the award by themselves (1). Being a cello player herself, the score began to be composed by Guðnadóttir playing around on her
halldorophone
: an acoustic-electric cello, which lends itself well to "droning feedback" (2).
Excerpt from "Composition for Halldorophone #5"
Born in Reykjavík, Iceland in 1982, Guðnadóttir played cello from a young age and joined the Reykjavík Music Academy. She studied composition and new media at Iceland Academy of the Arts and Berlin University of the Arts, and is now currently based in Berlin (3).
Alongside winning an Oscar for her film score, she won an Emmy for her score for the 2019 min-series on HBO,
Chernobyl
(3). As well as composing for theatre and dance, she has also released solo albums -- four in fact! She has her own
website
for more information and direct links to a lot of her music.
Valerie Coleman via The Manhattan School of Music
Our next composer has many accomplishments, including making history as a Black woman in the performing arts and founding a quartet highlighted in the Smithsonian Museum.
Valerie Coleman is both a flautist and composer, and she was the first living Black woman composer to have a piece performed by the Philadelphia Orchestra (4). The piece played was her orchestral arrangement of her own work titled
Umoja
, which the orchestra played at Carnegie Hall (4).
Minnesota Orchestra: Valerie Coleman—Umoja, Anthem of Unity for Orchestra
In 1997, Coleman founded a wind quartet based in New York City called
Imani Winds
. The quartet has a "permanent presence in the classical music section of the Smithsonian National Museum of African American History and Culture in Washington DC" (5).
Another interesting piece of hers is called "Shotgun Houses for Clarinet and Strings" (6). Coleman was born in Louisville, Kentucky, and the neighborhood she grew up in was also home to Muhammad Ali. "Shotgun Houses" chronicles his life, told through three movements (7). Anthony McGill, principal clarinetist for the New York Philharmonic, describes the work as "At times, we're in a ring with Muhammad Ali, fighting and going through each ring and all the batting that goes back and forth, the strategy, the percussive rhythms" (6).
Valereie Coleman will be an artistic partner with the St.Paul Chamber Orchestra during the 2024-25 season. We're looking forward to the collaboration!
Currently, Coleman also works at the
Manhattan School of Music
in many fields, including Composition and Orchestral Performance. For more information on Coleman and her projects, check out her
website
!
Gabriela Lena Frank
Lena Frank by Carlos Chavarria via The New York Times
Gabriela Lena Frank is a woman of many facets (Peruvian of Chinese descent on her mother's side, Lithuanian Jewish on her father's) and
she brings all aspects of her identity to her music. She is hearing impaired and has worn hearing aids since age 5, and is also blind in one eye (9). But this obviously wasn't going to stop her from making music, and Lena Frank composes all of her music in her head rather than at an instrument (9). Impressive!
Her mother is Peruvian, and she likes to draw on this part of her heritage in her music (11). S
he has traveled widely in South America, and her work combines the "poetry, mythology, and native musical styles into a western classical framework that is uniquely her own" (12).
I
n 2009, Lena Frank won the Latin Grammy for best Contemporary Classical Music Composition for her work "Inca Dances" (10, 12). Also in 2009, she was awarded a Guggenheim Fellowship for Music Composition (10).
Inca Dances: Danza Del Mallqui-rey
Another inspiration for Lena Frank is Bartók. She's inspired by his appreciation for folk melodies, and says, "It's like a call to arms, this goal of using simple means to convey something that is authentic from the people" (9).
Currently, she is the composer-in-residence for the Detroit Orchestra, and has been since 2013-2014 (13).
Lena Frank is also an Artistic Partner with the St. Paul Chamber Orchestra this 2023-2024 season!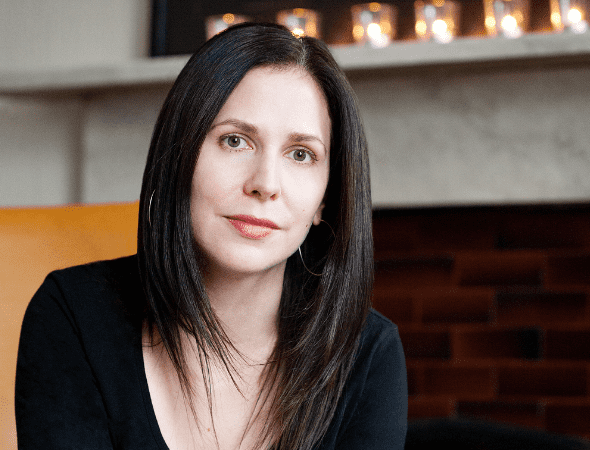 Arlene Sierra is an American composer currently based in London (14). She studied at Oberlin Conservatory in Ohio, where she got her B.Mus in Electronic Music as well as a B.A. in East Asian Studies (17). Some of her notable works are Butterfly House and Bird Symphony (14). In 2014 she was nominated for a Latin GRAMMY for Best Contemporary Classical Composition for her "orchestral showpiece"
Moler
(15).
Sierra enjoys drawing on themes of the natural world for her compositions, and her most recent large orchestral work is called Bird Symphony (16). Each movement involves direct quotations of birdsong; in movement I (Warblers), Sierra uses transcribed songs from birds in the warbler family (16). In movement II, a field recording of the Hermit Thrush is included (16). The piece was commissioned by the Utah Symphony Orchestra, and premiered in 2022 (16).
Arlene Sierra on the World Premiere of "Bird Symphony"
Other inspirations for Sierra are "military strategy, game theory, Darwinian evolution, and the natural world" (17). Her website has more information about her and her music.
Sierra currently works as a professor of Music Composition at Cardiff University (15).
Errollyn Wallen
Wallen photographed by Hugo Glendinning
Errollyn Wallen is a Belize-born British composer (19). She won the British Composers Award, and in 2013 was the first woman to receive the Ivor Novello Award for Classical Music (18). She grew up playing piano and doing ballet, and left her education in Dance at the Dance Theater of Harlem, New York to study Composition in London (20). She is currently a professor of Composition at Trinity Laban Conservatoire of Music and Dance (20).
Wallen takes an eclectic and "free spirited" approach to her music composition, and actually lives and composes in a lighthouse in Scotland (20, 19). In 1990 she founded Ensemble X, who follow the motto "we don't break down barriers in music…we don't see any" (19). Here is a performance by Ensemble X of one of Wallen's works, with her own commentary on top:
Mighty River by Errollyn Wallen | New Music Biennial 2017 | Oxford Contemporary Music OCM
Wallen composes a lot of operas and choral works, which her background as a singer and pianist lends her well to (18, 19). She also has a prolific collection of chamber pieces, and in 2010, her piano quintet named 'Music for Tigers' was performed in New York at the Museum of Modern Art (21).
For a full list of her works and accomplishments, visit her
website
!
Rae Howell
Another composer who likes to integrate the natural world into her works is Rae Howell. From Australia, she studied at Melbourne University, the Guildhall School of Music & Drama in London, and then New York University Steinhardt (22). She is the founder and director of Sunwrae, a "music performance and production enterprise" (24).
Howell describes her music as "A colourful patchwork of music, multimedia projects and piano-art (for the love of our environment and sustainability), and the lost art of piano tuning & maintenance (to quell my lifelong search for the perfect piano)" (23). She gets her inspiration for this patchwork of composition from "patterns in nature, highlighting poignant environmental concerns that emerge from the buzz of a bee, the call of a bird, or the hammer of a piano" (24).
One of her most recent works, Bee-Sharp Honeybee, exemplifies both her inspirations of nature and her patchwork style. Described as both a "large scale research project" as well as a modern multi media performance, the piece includes a live orchestral performance, animated visuals, and the audio of a live beehive (22, 25). Here's a clip from Howell's YouTube of an animation and audio from Bee-Sharp:
'up close & personal' ~ Bee-Sharp Honeybee
Visit her
website
to learn more about her completed and future projects.
Chaya Czernowin
Czernowin photographed by Tony Rinaldo
Born in Israel, Chaya Czernowin left at the age of 25 to study in Germany and the US, and she earned her PhD in Music Composition from UC San Diego (26, 27). She is currently the Walter Bigelow Rosen Professor of Music at
Harvard
, and has been since 2009 (26). She spent time composing in Japan in 1993-95 and Germany in 1996, and these years helped her to really develop her style and voice as a composer (29). In 2011, Czernowin won a Guggenheim Fellowship, and in 2016 she won the the 2016 Heidelberger Künstlerinnenpreis (27). These are just a few of her many awards.
Czernowin's work is characterized by "working with metaphor as a means of reaching and analyzing a sound world that is unfamiliar; the use of noise and physical parameters as weight, textural surface; an inquiry of the handling of time; and shifting of scale; and perspective" (26). She has two large theatre works, including Adama, which was commissioned by the Salzburg Festival for Mozart's 250th birthday (28). The opera responds to Mozart's own Zaïde, and it "deals with the impact that a political situation has on the individual and the limited freedom one has when trying to escape this impact" (28). Here is a filmed set of interviews about her opera from the 2006 Salzburg Festival:
Mozart / Czernowin - Zaide - Adama - interviews - (Salzburg Festival 2006)
Explore her
website
to learn about her interesting pieces and accomplishments.
Women composers have been overlooked in the classical canon. These living women composers stand on the shoulders of many women that came before them When you hear about a woman composer, living or historical, Give Them A Listen!