By Stefan Aune of
Fein Violins
Phenomenal cellist Misha Maisky was born in Riga, Latvia, in 1948. His cello studies took him to Leningrad and eventually to Moscow, where he studied at the Moscow Conservatory with Rostropovich. Maisky's sister had earlier emigrated from the Soviety Union to Israel with her family, and the Soviet authorities suspected that Misha would eventually do the same (a suspicion that was, indeed, accurate.) This, in Maisky's own words, "annoyed" the Soviet authorities, and since Maisky was determined to finish his education at the conservatory before leaving the Soviet Union, they did everything they could to disrupt his progress. Concerts were canceled, trips outside the Soviet Union were prohibited, and life was generally made difficult for the budding cellist. Maisky was undeterred, and he relates in
this fascinating clip on the WQXR blog
that eventually a plot was hatched to arrest and imprison him before he could finish his degree.
Misha Maisky is known for his fanciful outfits
While at the conservatory Maisky had a practice of taping his lessons with Rostropovich on an old tape recorder found in a secondhand shop. The device eventually broke down, and Maisky scoured Moscow searching for a replacement. His search eventually took him to a black market enclave, where a stranger gave him some "coupons" that supposedly could be used to secure a tape recorder from outside the Soviet Union from a specialty shop. When Maisky attempted to use the coupons he was promptly arrested, leading him to suspect that the entire chain of events was a ruse intended to incarcerate him and disrupt his studies. Maisky received a 1.5 year prison sentence, even though the penalty for his supposed transgression was "technically" 3 - 8 years under "Soviet law." To this day Maisky believes his arrest, and the bizarre reduction in his sentence for a crime he did not commit, proves that the entire episode was specifically designed to disrupt his career at the conservatory.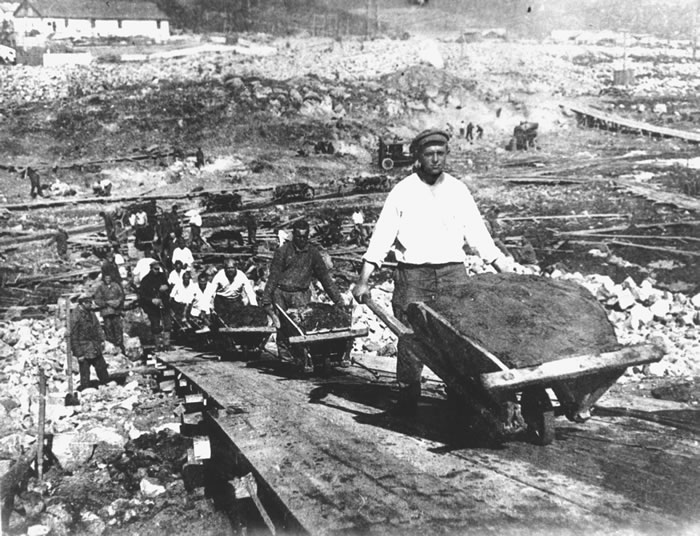 Forced labor in a Soviet prison camp, or "Gulag"
Maisky would spend 4 months in prison and 14 months performing forced labor, shoveling ten tons of cement a day. In the WQXR interview about his time in prison Maisky sarcastically remarks that his time spent shoveling cement was "building communism... obviously unsuccessfully!" This entire time was spent without a cello, but thankfully it didn't derail Maisky's career. In order to avoid military service Maisky spent 2 months in a mental hospital after his prison term was over, after which he applied for a visa to leave the Soviet Union. After months of tense waiting, the visa was approved, and he left the Soviet Union in 1972.
Misha Maisky
Maisky currently lives in Belgium, but he holds Israeli citizenship and has also studied in Los Angeles with Gregor Piatigorsky. Maisky has worked closely with acclaimed composers and conductors Leonard Bernstein, Daniel Barenboim, Zubin Mehta, and Vladimir Ashkenazy. He has more than 50 recordings available, recorded with some of the finest orchestras in the world. We can be thankful that Maisky survived his time as a Soviet prisoner, and that his determination to become a world-renowned cellist overcame all attempts to derail his career. If you get a chance to catch a Misha Maisky performance do not pass it up, as he is known as one of the most expressive cello soloists alive today.