By Andy Fein and Angie Newgren
Do you love the sound of a cello? That deep, booming voice thrills and captivates many listeners, including everyone that works at Fein Violins! Well, if one cello is a thrill, how about four cellos? Or twelve cellos? Or an ensemble of nothing but cellos? One of the best, and most fun, musical trends of recent years has been cellos, Cellos, and more CELLOS!
Take a peak at these ensembles. They all who share one thing in common: Nothin' But Cellos! Each of these groups, and many others, have brought us a variety of ways to hear what these instruments are capable of.
Portland Cello Project
Connection, innovation, and collaboration. These are the three missions that the
Portland Cello Project
wishes to bring to its listeners. Giving you a new sound, this group of cellists travels across America touring from rock venues to country halls. They have over 800 songs, guaranteeing that no show will ever be the same.
Portland Cello Project
Doug Jenkins, the high energy leader of the The Portland Cello Project, arranges most of the ensembles music himself. Each concert debuts new material and rearranges some of their standards. They put on a great live show! Go hear them if you get the chance.
The 12 Cellists of the Berlin Philharmonic
The Berlin Philharmonic Orchestra, one of Europe's greatest orchestras, has won GRAMMYS, Gramophone awards, and many other honors. On the side, the
Twelve Cellists of The Berlin Philharmonic
have established their own project. They have chosen and arranged repertoire, recorded CDs, and performed across the world. Established in 1972, for the past few decades The 12 Cellists of the Berlin Orchestra have brought us a variety of music (classic, jazz, tango etc) through the sounds of the cello.
St. Petersburg Cello Ensemble
From Russia comes
The St. Petersburg Cello Ensemble
. Professor A. Nikitin, head of the St Petersburg Cello Conservatory, established this ensemble in 1975. It consists of the top cello players attending this school. Today, there are 13 cellos in the ensemble.
North Sky Cello Ensemble
North Sky Cello Ensemble
is based in New York City. They have united in this group to bring their listeners the joy of cello music from a wide range of music. The four cellists compose, arrange, and play all of their music.
Zoe Keating
While there are many solo cellists found throughout the world,
Zoe Keating
is probably the only one who can make it in our blog on cello
ensembles
. How? Zoe uses live electronic sampling during her performances. She records track after track (on stage) layering her playing to give her cello many voices.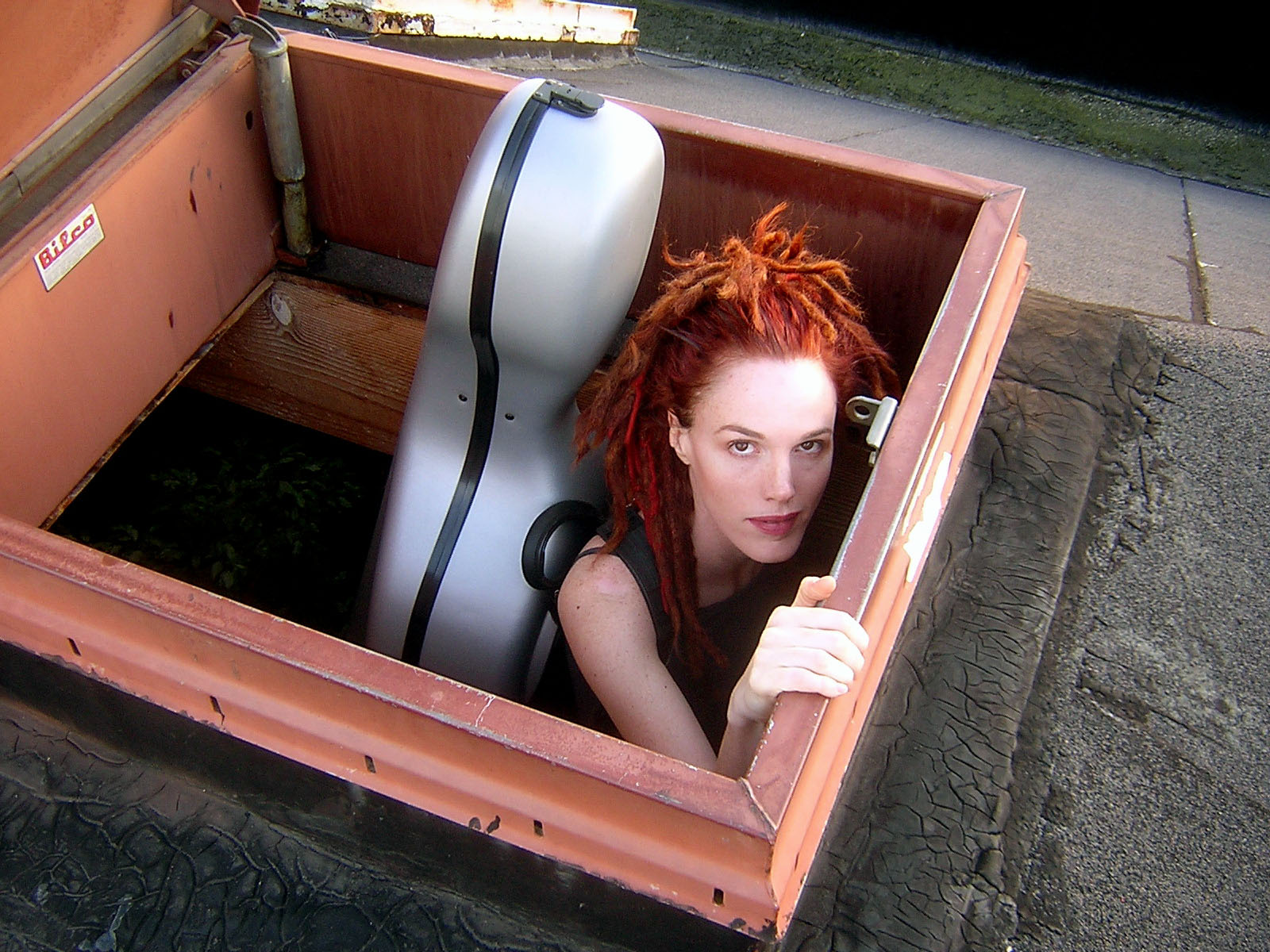 Zoe Keating
Boston Cello Quartet
Much like The 12 Cellists of the Berlin Philharmonic, the
Boston Cello Quartet
consists of four cellists from the Boston Symphony Orchestra. Together they perform jazz, classical, contemporary and other genres. They have done work for a video game soundtrack, and are planning to release a CD in Summer 2012.
Boston Cello Quartet
These groups have created their own unique sounds that vary quite differently from one cello ensemble to the next. There are even more cello groups such as
Apocalyptica
,
Melo-M
, the
Cello Sound Trio
, Love4Cello, the Oakley Street Cello Ensemble, Bob Rutman's Steel Cello Ensemble, and the
Amedei Cello Ensemble
. All groups who (quite obviously) have a deep connection with this instrument, and its ability to move us with its array of sounds.